Our Raffle
There will be no raffle for the 2023 Burlington Irish Heritage Festival year.
---
Most of the events presented by the Burlington Irish Heritage Festival are done without an admission charge. It is, however, impossible to put on such a rich program of events without financial backing. So each year we hold a raffle to support the Festival.
2020 Winners
Grand Prize: Glinda Mecca
2nd Prize: Bill Eddy
3rd Prize: Jennifer Nye
4th Prize: Evelyn Hill
5th Prize: Andrea Carey

To watch a video of the raffle drawing click here or visit our Facebook page link to the right.
---
From our 2020 Winner
On St. Patrick's Day 2020 we won a trip to Ireland, all from buying a few raffle tickets to help support the Burlington Irish Heritage Festival. It was a trip of a lifetime and we made memories that will last forever. Ireland is such a beautiful country, and the people are amazing as well. As the winner, we stayed at several beautiful hotels with amazing restaurants, a guided tour of the Ring of Kerry, admission to the Cliffs of Moher and a rental car to explore on our own. It was unbelievable. We now understand the saying "The Luck of the Irish"! Thank you, Burlington Irish Heritage Club, for giving us the opportunity to win that trip! We wish the next winner the same Irish luck.

Glinda Mecca and the Mecca family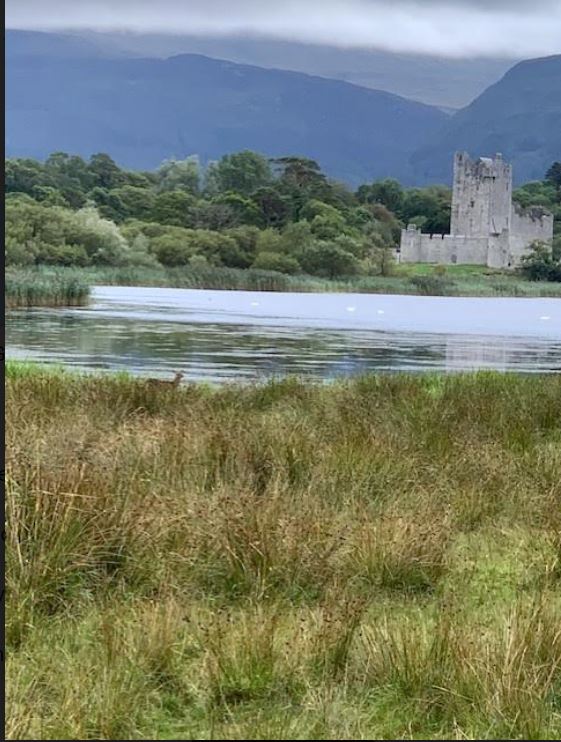 ---