Thank You!
Thank you to all for a successful 2022 Irish Heritage Festival!
A summary of events is below with embedded video recordings when possible. For a list of all 2022 video content, please check out and consider subscribing to our BIHF YouTube Page.
Festival Summary:
At the Crossroads: An Exploration of Irish Music and Dance
3/6/22, Richmond Free Library
Join the Garrett School of Irish Dance and local musicians Denise Dean and friends to explore the intersections of Irish music and Irish dance. Featuring live demonstrations of both dancing and music, this program will highlight some of the history of these traditions and the varied ways that they support and interact with each other.
---
Genealogy Workshop: Finding Your Irish Roots
3/8/22, Online
The Vermont Genealogy Library and the Burlington Irish Heritage Festival are again hosting an online presentation by Ed McGuire entitled "Researching Your Irish Ancestors." This talk will provide a brief history of Irish immigration to North America and then discuss some of the major problems facing researchers. Ed will discuss techniques for finding your ancestors' parish, and he will highlight the major record sets in Ireland. The talk will also cover major new collections that have recently come online and provide a handout with links to resources. A Q&A period will follow.
Ed McGuire is part of a group of library members who focus on Irish research, and he speaks often on this topic. His great-grandparents came to Connecticut from counties Donegal, Limerick and Kilkenny.
---
Film: Finding your Irish Roots
3/9/22 and 3/16/22, Fletcher Free Library
Joe Heaney was one of the greats of traditional Irish (sean nós) singing. Strongly influenced by the land, lore, and songs of his upbringing in Connemara, his emergence as a gifted artist came at a personal cost. Featuring an excellent Irish cast, and beautiful black and white cinematography, "Song of Granite" presents a distinct portrait of Heaney's sometimes enigmatic life, along with a marvelous exploration of Irish traditional music. Song of Granite – Official U.S. Trailer – Oscilloscope Laboratories – Bing video.
---
Concert: Tony DeMarco
3/10/22, Vermont Violins
Born in Brooklyn, NY, to a very musical family, Tony DeMarco is a well-known and well-respected figure on the Irish fiddle circuit. His abilities in his particular style, that of Sligo fiddling, have earned him a successful career, including collaborations with such artists as Celtic Thunder, Black 47, and fellow fiddler Brian Conway. His first foray came in the early '70s, when he was a student of American folk music. He began to delve deeper into the roots of the music, and quickly fell for the Sligo style, named after the county in Ireland. By the mid-70s he was there in County Sligo, studying the style, which would lead to work with Brian Conway. The fruits their collaboration was released as the Apple in Winter album in 1981. Over the years, Tony has become a leading voice for Irish fiddle music in North America, appearing at festivals both at home and abroad as well as performing and recording for the Smithsonian Institution. Concert co-sponsored by BIHF and Young Tradition Vermont.
---
Virtual Fireside Chat with Laoise Moore, Consul General for Ireland
3/11/22, Online
Once again, Laoise Moore, based at the Consulate General in Boston, has agreed to join the Festival – this time virtually, in light of COVID constraints. Join Laoise for a discussion on a variety of topics of interest to those who love Ireland, ranging from issues such as COVID's travel restrictions, the newly-announced St. Bridgid's Day holiday, and the proposed government immigration scheme for Irish Americans, to Ireland's evolution as a European nation. Questions from the audience will be welcomed.
---
Book Talk: Vince Feeney on "James Edmund Burke and his Times"
3/13/22, Fletcher Free Library
Almost forgotten today is James Edmund Burke, long time mayor of Burlington, sometime city representative to the state legislature, and one-time candidate for governor. When he died in 1942 at age 93, he was eulogized as a "city builder "and as the "Grand Old Man of the Democratic Party". He came to prominence in the 1890s and steered the emergence of Burlington's large Irish American community into a leadership role in local politics. Through it all he was an uncompromising, take-no-prisoners politician. Currently working on a biography of Burke, historian Vince Feeney sheds new light on his illustrious career.
A historian by training, Vince received a PhD in History from the University of Washington in 1974. For many years he taught as an adjunct in the History Department at UVM and was a long-time lecturer for the Vermont Council on the Humanities. He has written extensively on Vermont history. His most important book is Finnigans, Slaters and Stonepeggers: A History of the Irish in Vermont. In 1995 he was one of the founders of the Burlington Irish Heritage Festival.
---
Brief Introduction to the Irish Language with Chris Branagan
3/13/22, Fletcher Free Library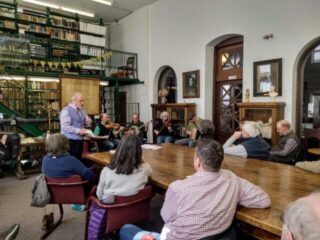 This will be an informational session for people who have had little or no previous contact with Irish (also known as Gaelic) and are interested in learning more about it. Topics will include:
History and current status of the language
Guidelines for pronunciation
Basic sentence structure
Useful phrases, proverbs, etc.
Dialects of Irish
Description of available courses for adult learners
---
Into the Wild: The Real Story of St. Patrick's Captivity and Rebirth
3/14/22, UVM Catholic Center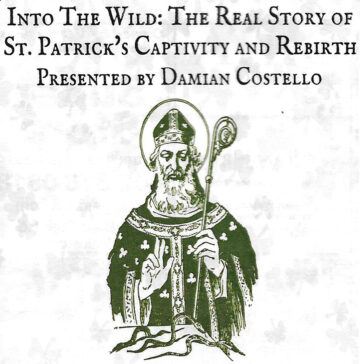 The UVM Catholic Center presents a Catholic perspective on the background of the Patron Saint of Ireland.
---
Burlington Irish Heritage Festival Showcase
3/16/22, Fletcher Free Library
Join us for a lively St. Patrick's pre-celebration with Yasi Zeichner, UVM's Celtic Cats, Andy Naughton and Declan McCabe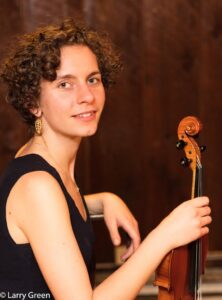 Yasi Zeichner is a fiddler, singer, and Irish sean nós dancer based in the hills of central Vermont. After starting out on classical violin, she discovered traditional music – Irish music and percussive dance in particular – in her early teens, and for the past decade has been immersed in and mentored by the rich traditional music community of her state. Among other occupations, Yasi teaches Irish fiddle and sean nós dance, serves on the boards of non-profit organizations Young Tradition VT and the Summit School of Traditional Music and Culture, and teaches children at the Vermont Farm and Forest School in Roxbury, VT. With her sibling band, The Zeichner Trio, she has performed at venues throughout New England, such as the New World Festival, the Burren Backroom Series, the Barre Opera House, the VT Statehouse, Club Passim, Acadia Trad Festival, and "the Big E" Eastern States Exposition.
The Celtic Cats are UVM's Irish Dance team! We're a group of dancers of all experience levels. Some team members grew up dancing competitively while others are just getting started since coming to college. They love performing both on campus and at local events all around the Burlington area. Last spring the Celtic Cats placed third in a video competition hosted by the Collegiate Irish Dance Association while competing against schools from around the country. They're excited to have the chance this year to get back out into the community in person to dance for you all!
Andy Naughton's parents emigrated from the County Mayo. His father was a good singer and fluent in the Irish language. Andy sings in both Irish and English. He has a large repertoire of songs in both languages.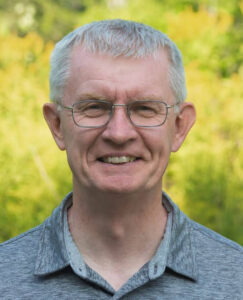 Declan McCabe, Professor of Biology from Saint Michael's College and native of Athlone, 'the epicenter of Ireland,' will have you holding your sides with his hilarious rendering of 'The Sick Note.'
---
St. Patrick's Day Parade
3/17/22, Church Street Marketplace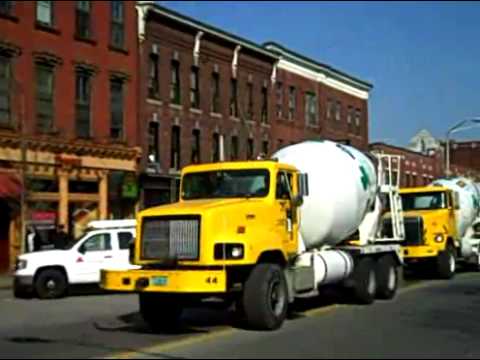 The annual St. Patrick's Day concrete mixer parade from S.D. Ireland also returns again this year. The fleet of Ireland mixers, with their shamrock logos, will once again tour several Chittenden County communities bearing sponsors' logos.
---
Concert: Lúnasa
3/17/22, Flynn Center for the Arts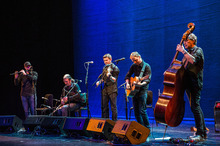 Lúnasa was formed in 1997 by some of the greatest musicians from renowned Irish bands. From the start, their complex arrangements and contemporary flair set them apart from other Irish-folk revivalists. They reshaped the boundaries of traditional Irish music to create something new and exciting. High-profile collaborations as well as spirited concerts at the Hollywood Bowl, Carnegie Hall, and Glastonbury have cemented Lúnasa as Celtic royalty and "the hottest Irish acoustic band on the planet" (Irish Voice). Their stomping, fleet live sets run through the many musical styles of the Emerald Isle, showcasing some of the craftiest fiddle, pipe, and guitar work you'll ever see.
---
Concert: Prydein: American Celtic Rock
3/18/22, Enosburg Opera House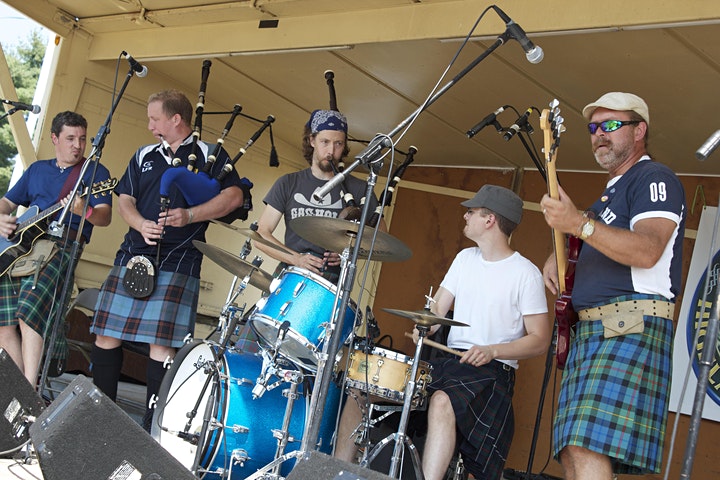 The American Celtic band Prydein will be our first venue in 2 years! Come join us for some jigs and reels as we get our Irish on! Doors will open at 7 pm with music by Cadillac Jack, a cash bar by McClurgs Scottish Pub and The Phoenix House food truck will be on site. Prydein begins at 8 pm.
---
Ceoil agus Filíocht (Music and Poetry)
3/19/22, Fletcher Free Library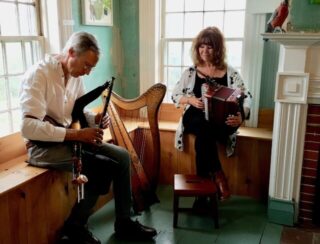 Musicians Benedict Koehler and Hilari Farrington present a concert of traditional Irish music, joined by Irish poet Angela Patten reading from her work.
Founders of the Vermont School of Irish Traditional Music, uilleann piper Benedict Koehler and button accordion and harp player Hilari Farrington are known across North America and Ireland as teachers and performers of Irish traditional music. Over the years, and partly as a result of Benedict's work as a renowned maker of the uilleann pipes, their home in East Montpelier has been a mecca for musicians from all over the world.
Angela Patten is author of four poetry collections and a prose memoir, High Tea at a Low Table: Stories from an Irish Childhood. Her work has appeared in many literary journals and anthologies, among them The Field Day Anthology of Irish Writing and The White Page/An Bhileog Bhan: Twentieth-Century Irish Women Poets.
---
A Tribute to Turlough O'Carolan
3/19/22, Fletcher Free Library
Irish poet Angela Patten continues to read from her work, accompanied by musician Mary Ann Samuels on hammer dulcimer. Together, they present a tribute to Turlough O'Carolan (1670-1738), the blind itinerant Irish harpist who is considered Ireland's first great composer, along with other musical and poetic selections.
Mary Ann Samuels has played tin whistles since the late 1970's. She performs with Full Circle and Champlain Consort, playing hammered dulcimer, piano and recorders as well as whistles. She has taught music in schools and now teaches private lessons at home.
---
Irish Gourmet Dinner and Cinema Night
3/24/22, Isolé Dinner Club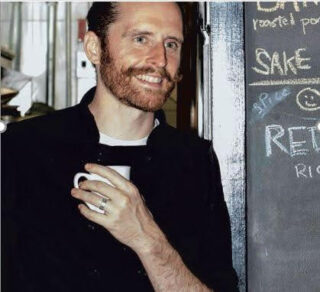 Come pick-up a feast of foods drawn from Irish mythology and history, then join chef / food historian Richard Witting, and guests, for a virtual discussion of Irish Mythology, food in Irish history, and the inspirations behind the meals he's prepared. We will also discuss the best Irish films about mythology, and afterwards diners can watch their choice of film from the comfort of their own cottages.
---
Poetry Reading: Greg Delanty
3/19/22, Fletcher Free Library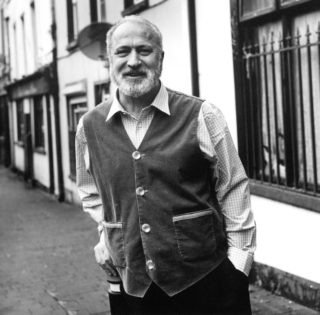 Greg Delanty is a celebrated poet on both sides of the Atlantic and a recipient of many awards. Born in Cork in 1958, he has lived in Vermont since 1987 and has appeared in various significant US anthologies. He is the author of numerous collections of poetry, including Selected Delanty (2017; selected and introduced by Archie Burnett); The Greek Anthology Book XVI (Oxford Poets, Carcanet Press, UK; titled Book Seventeen in the US by LSU Press); and his latest collection of poems, No More Time (2020, LSU Press). He has received many awards, including a Guggenheim for poetry. In March of 2021 he was awarded The David Ferry and Ellen LaForge Poetry Prize for his body of work. His papers up to 2010 have been acquired by the National Library of Ireland and from 2010-2015 at University College Cork. Greg teaches at Saint Michael's College, Vermont. He will be reading from No More Time and other works.
---
Concert: Nic Gareiss and Allison de Groot
3/25/22, Richmond Free Library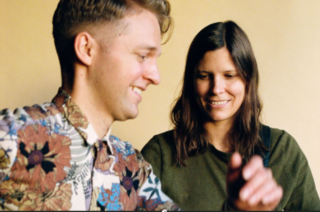 Special event co-sponsored by Young Tradition Vermont and the Garrett School of Irish Dance.
Two of the most thrilling exponents of traditional banjo and percussive dance sound and move together drawing upon tunes and gestures from Appalachia, Ireland, and beyond.
"Acclaimed dancer, ethnochoreologist, and queer theorist Nic Gareiss and old-time banjoist Allison de Groot combine timeless tunes and melodies with the surprisingly lyrical, musical, and jaw-droppingly deft steps of Irish, bluegrass, old-time, and otherwise vernacular rhythmic dance." – Justin Hiltner, The Bluegrass Situation
---
Concert: Celtic Woman "Postcards from Ireland"
3/30/22, Flynn Center for the Arts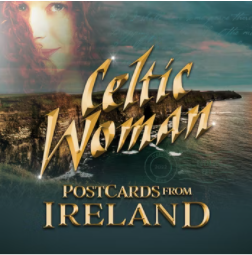 "Grammy-nominated global-music sensation Celtic Woman is thrilled to return in 2022 with a brand-new show, Postcards from Ireland.
Postcards from Ireland celebrates the rich musical and cultural heritage of Ireland, taking audiences on a journey of story and song from across the Emerald Isle. Embrace an evening of angelic voices, breath-taking harmonies, and instrumental virtuosity, transporting you from your theater seat to the lush landscapes of Ireland. Celtic Woman's fresh fusion of traditional Irish music and contemporary songcraft celebrates Ireland's ancient heritage while reflecting the vibrant spirit of modern Ireland.
With Irish dancers, bagpipers and an array of traditional Irish instruments—including the bodhran, tin whistle and uilleann pipes—this dynamic and multi-talented group has captivated audiences all around the world." – Flynn Center for the Arts website
---
News Coverage:
Special thanks to news outlets who covered our festival:
WCAX: https://www.wcax.com/2022/03/06/burlington-irish-heritage-festival-begins/
Burlington Free Press: https://www.burlingtonfreepress.com/story/entertainment/2022/03/04/burlington-irish-heritage-festival-vermont-parade-st-patricks-day/9358243002/